Women's Summer Hockey League!
Our Women's Summer Hockey League will return for the Summer of 2022! With most games offered at prime times on Tuesday nights, you can't pass it up! Registration is going on NOW thru May 24, in-person or online!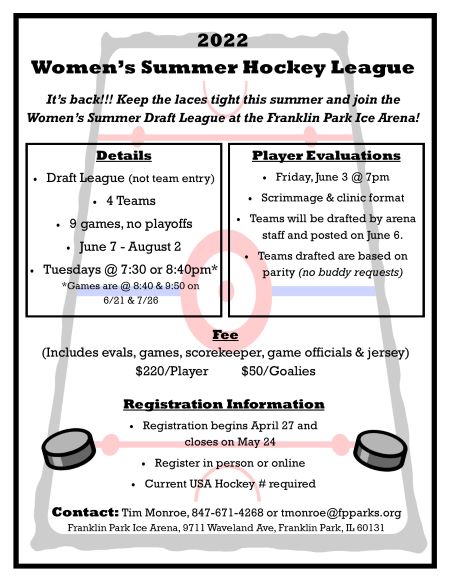 ---
Women's Open Hockey
Tuesday Mornings 9:20-10:50am
Thru May 3rd, 2022
Skater Fee: $10 / Goalie Fee: Free
---
Shamrock Showdown 4-on-4
Women's Hockey Tournament!
Our popular Shamrock Showdown Women's 4x4 Hockey Tournament FINALLY returned March 18-19, 2022! We can't wait to see you in March 2023!
---
---