**Winter registration & session dates currently postponed until Illinois Tier III mitigations are lifted***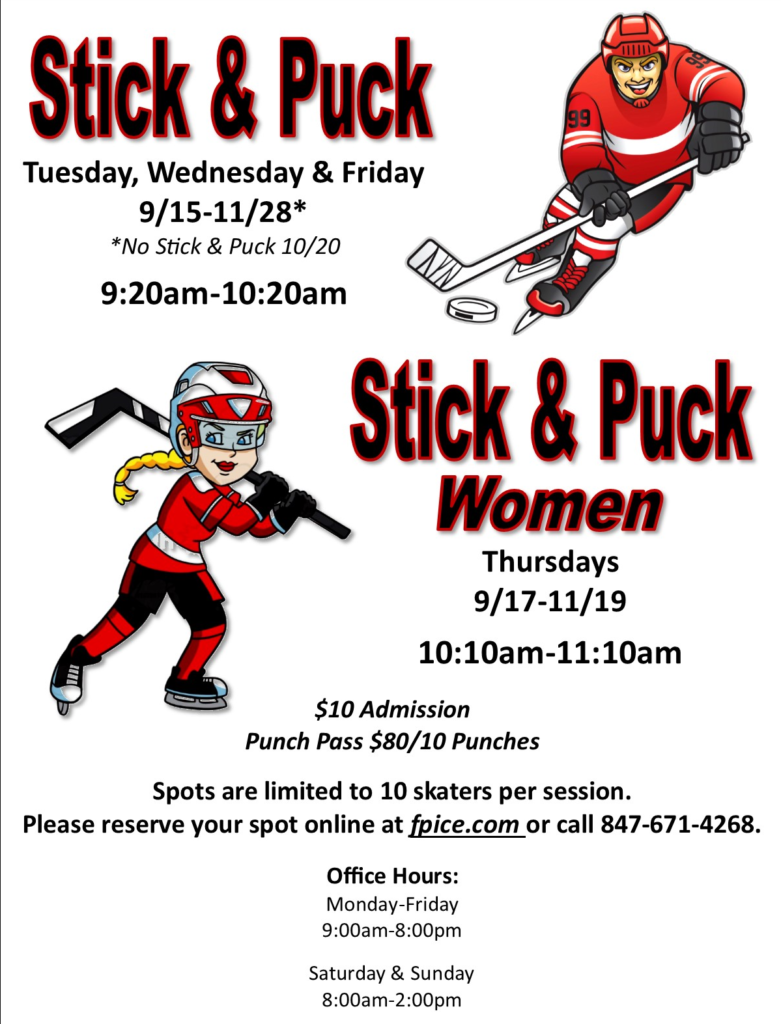 Stick & Puck Hockey September - November
Tuesdays 9:20 Am -10:20 AM
Wednesdays 9:20 AM -10:20 AM
Thursdays 10:10 AM -11:10 AM Women's Stick & Puck
Fridays 9:20 AM -10:20 AM
Stick and Puck is an opportunity for you to practice your hockey skills in an open ice environment.
We are able to provide space safely for 10 skaters during each session.
Reserve your spots prior to coming to the ice arena and check in when you arrive.
Face Masks must be worn when in the facility and on the ice surfaces.
No games or private lessons are allowed during stick and puck.
Gold Mite age (7 & 8) & older are welcome. Full gear is required for children under 18, adults must wear helmets and hockey gloves.
You may be asked to leave with no refund if you are not following these rules.
Cost: $10 per 60 minute session
Discount Punch Card (10 skates for $80)