Starr Blades Synchronized Skating Program
If your child loves skating and would benefit from the skill & experience of skating as a member of a team, then our Starr Blades Synchronized Skating program may be for them! Free clinics and tryouts are coming up in March! See below for details!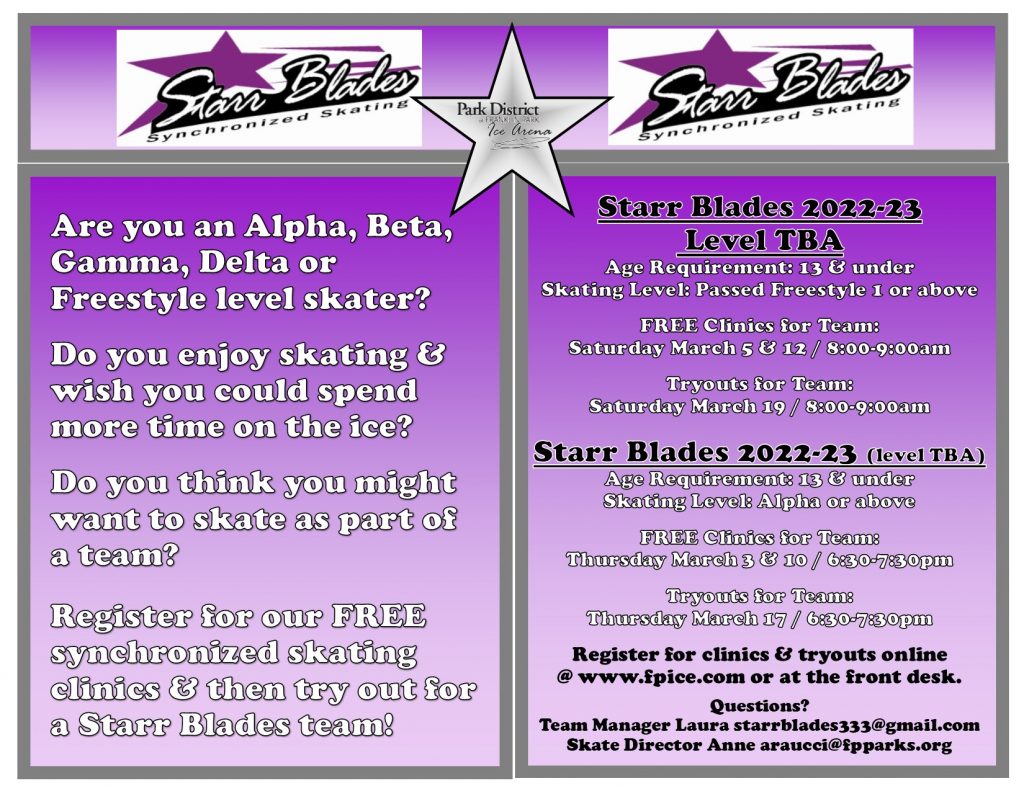 ---
If you've mastered the skating basics and can demonstrate good precision and balance along with speed, the Starr Blades could be for you! This group of 8 to 24 skaters executes various moves in unison, using forward and backward skating steps. Speed and accuracy are emphasized as the formations are performed.
Join one of our synchronized skating teams! Contact our Skate School Director Anne Raucci at the Ice Arena at 847-671-4268 or email araucci@fpparks.org. Starr Blades is coached by Dina Domino, Alyssa Bernardo & Ashley Bernardo and managed by Laura Vacca.
CLICK HERE TO SEND AN EMAIL TO THE STARR BLADES COACHING STAFF