Are you looking to start ice skating lessons? Bring your family to the nearby Franklin Park Ice Arena to embark on a lifetime of skating fun! We offer reasonably priced lessons year-round for beginner thru advanced skaters starting at age 3. You can enroll your first-time skater in an age-appropriate class and master skating fundamentals along with your spouse or teenager. Our classes are conveniently offered in the evenings and on Saturdays. Weekday tot classes are available as well.

Fall Session Dates: September 11 - November 25, 2023
Upcoming Winter Session Dates: November 27, 2023 - February 24, 2024
Winter Registration Begins:
In-District Residents - November 14
Open Registration - November 15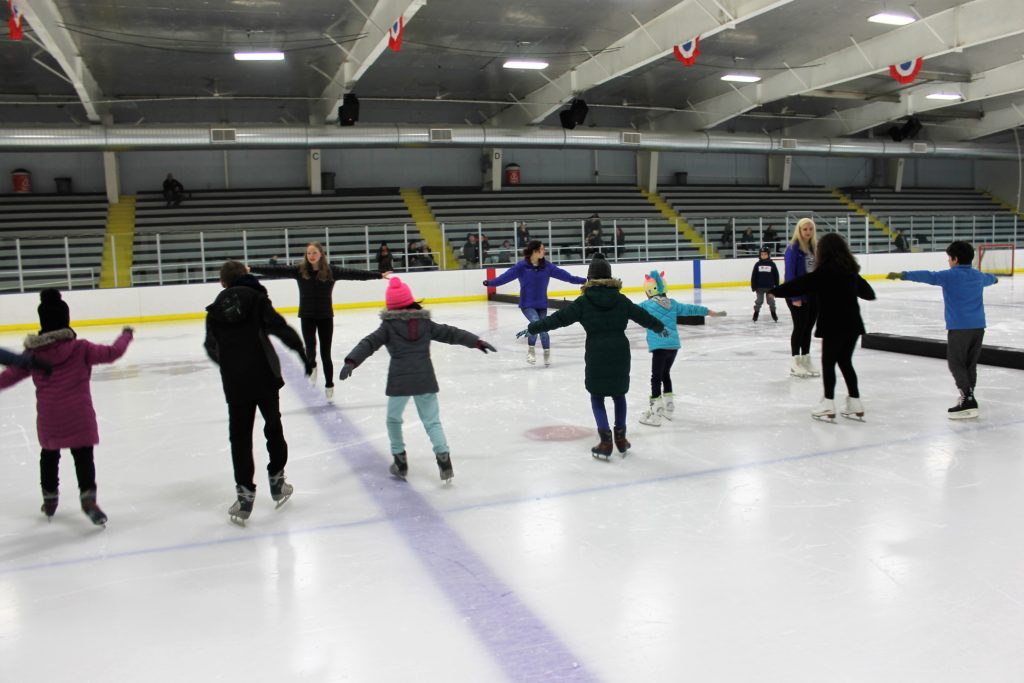 Our experienced, professional skating staff is eager to share their knowledge and skill with you and your family. We will teach you the basics of balancing and gliding and give you the confidence to advance through the nationally recognized Ice Skating Institute curriculum. WeSKATE is the leading learn-to-skate program that focuses on teaching people to skate for the FUN of it.
Registration for Skating School Classes are taken online at www.fpice.com or at the Franklin Park Ice Arena front desk, open M-F, 9:00am-8:00pm and Sat/Sun, 8:00am-7:00pm. Drop off, mail or fax (847-671-4755) your registration form. We will process it and a receipt confirming your participation in the program will be emailed to you. We will contact you if there is a conflict with your first choice.